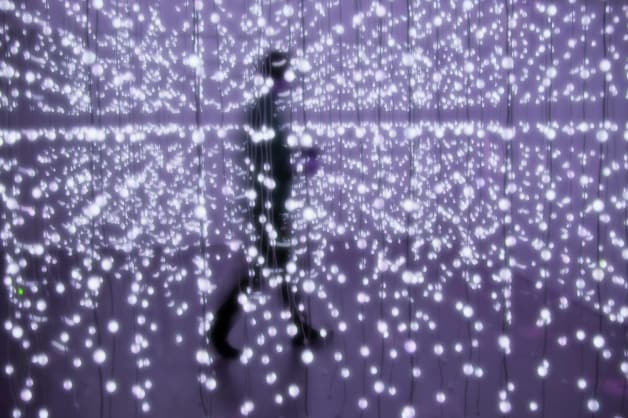 SMOCA
7374 East Second Street
Scottsdale, AZ 85251
May 6 – Sept. 24, 2017
Currently at Scottsdale Museum of Contemporary Art, there's an exhibit you won't want to miss, especially if you happen to love all things luminous. Following appearances at Cairo's Mall of Egypt and the U.K. Southamptom Festival of Light, a visually stunning installation called "Ocean of Light: Submergence" is now on display at SMOCA.
If you haven't seen it already, make sure you head down before it comes to an end this September. The LED light installation is described as a "data visualization" by its creators. A unique representation of the digital world, the exhibit is a feast for the senses that represents just how expansive data can be.
It can also be summed up in one simple word: COOL.
The installation was created by the U.K.-based art and design collective Squidsoup, which features Anthony Rowe, Gaz Bushell, Liam Birtles, Chris Bennewith and Oliver Bown.
Scottsdale Museum of Contemporary Art is a premier destination for modern art lovers across the Valley. It's the perfect place to drop in on a weekend and see a finely curated selection of work from both renowned and up-and-coming contemporary artists and groups such as Squidsoup.
Along with this interactive exhibit, SMOCA is also currently hosting "[dis]functional: Products of Conceptual Design" and "I'm Sorry But It's Hard to Imagine," both of which also come to an end during the month of September.