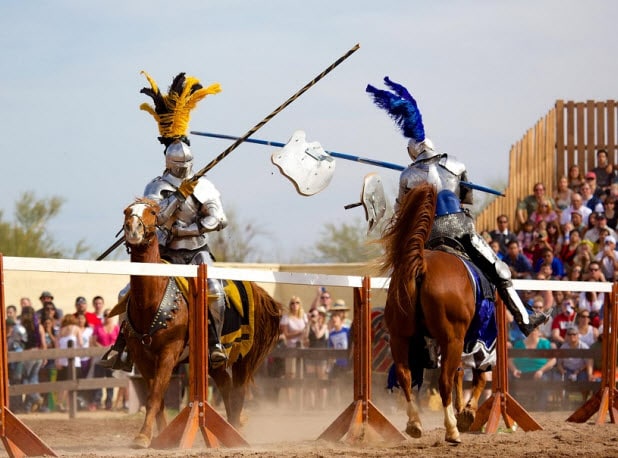 Fair maidens and knights, fairies and wizards, it's time to join your brethren at the Phoenix Renaissance Festival!
Running from Feb. 11 through April 2, 2017, the event offers magical moments at every stop. If you want to step back in time and experience the arts, crafts, entertainment and food of the Renaissance era, don't miss out!
Whether you go in Renaissance garb or in your everyday attire, you'll have a merry time. Visitors can explore the festival marketplace, where artisans offer several products ranging from exotic oils and carved furniture to fine tapestries, swords, goblets and much more.
There are also 13 stages of entertainment and a variety of performances for all tastes. Love music and dance? Enjoy comedy? Mesmerized by magic tricks? There are shows that'll suit your fancy, plus many others you're sure to enjoy.
Food is another main highlight of the Phoenix Renaissance Festival and there's certainly plenty of options to choose from, including the iconic giant turkey legs. For those who really want to indulge, Pleasure Feasts take place daily.
If you want to join in on the fun, visit the Ren Fest website to get your tickets today and learn even more about all of the activities at the festival!