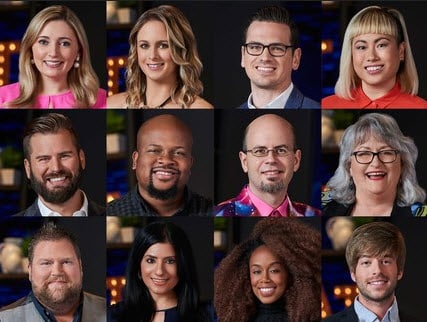 Volkswagen has once again signed up to be the automotive sponsor of the hit culinary show "Food Network Star." You'll see the company's all-new 2018 Atlas SUV throughout the season as it assists future celeb chefs in their epicurean battles.
This is the third year in a row that Volkswagen has sponsored the show. This time, however, the company has an all-new utility vehicle to showcase and viewers will get to see just how practical, spacious and tech-savvy it is in real-life situations. When hauling loads of grocery bags and navigating around the city, Atlas is primed and ready to handle the job with confidence.
In addition to "Food Network Star," Atlas will be prominently showcased on "Star Salvation," a web series where you can watch eliminated contestants fight for a chance to return to the show.
The current season of "Food Network Star" premiered Sunday, June 4, and will continue over the next couple of months, ending with the season finale on Aug. 13, 2017. We're rooting for all of the show's contestants as well as the new VW Atlas!
"As the first seven-seater SUV to wear the Volkswagen badge, this vehicle marks a new chapter in the Volkswagen story. Its strong capabilities and versatility make it a perfect fit for a dynamic competition like 'Food Network Star,'" said Vinay Shahani, Senior Vice President, Marketing, Volkswagen of America.