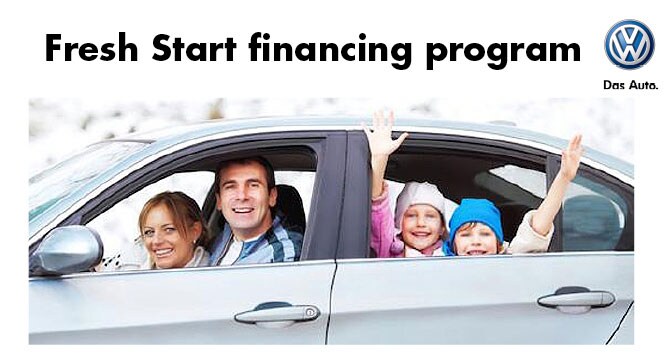 Camelback Volkswagen has been a dedicated member of the Phoenix community for the past several years, and as a result, we've seen many of our neighbors go through financial difficulties. As a top Volkswagen dealership in the Valley, we understand that having access to a reliable car is a necessity, especially for those just beginning to pull themselves out of debt. That's why we've launched our new Fresh Start Financing program, which is aimed at folks with poor to no credit looking for reasonable car loans in Phoenix.
Our new Fresh Start program is dedicated to giving people exactly that: a fresh start. That's why we work hard every day with our team of reputable lenders to find you a great deal on one of our new or used cars, even if you've gone through:
 
Divorce
 
Foreclosure
 
Lay-offs
 
or Hospital Stays
 
Our experienced and welcoming staff is here to help you in any way they can, from fully and honestly explaining our financing programs to helping you pick out the perfect car for your budget and your lifestyle. We have strong and positive relationships with all of our lenders, and as such, we can help you find an excellent car loan at non-exorbitant rates.At Camelback Volkswagen, we believe that everyone deserves quality and dependable transportation. If you would like more information about our Fresh Start Financing program, contact us today to find out how you can drive away in a new or used car that is reliable, affordable and fun. We hope to hear from you soon!