What's causing my car battery to drain?
Let's face it. Hot temps put a lot of stress on car batteries in Phoenix. However, there could be other issues that are destroying your vehicle power. If you sense that your VW's battery is draining abnormally fast, there may be a short circuit or another "parasitic drain" that is causing the battery to lose capacity sooner than it should.
Schedule an appointment
to have a trained technician examine your Volkswagen battery and assess what it is that may be leaching power.
Car batteries also drain from normal daily use and you can often tell if power is low by keeping an eye out for the following signs.
My headlights don't look as bright
My car horn sounds lower than usual
My battery warning light recently turned on
My car is slow to start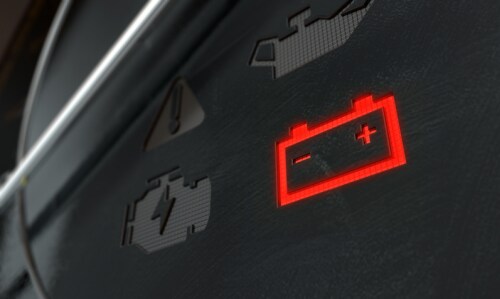 When experiencing any of these issues, especially in conjunction, it's a good idea to visit a car battery shop in Phoenix and have a professional take a look. We have many Volkswagen batteries for sale at great prices if it turns out that you're due for a replacement. We may also have coupons to help you save, so check before you stop by.
Is my battery or starter bad?
In truth, it can be difficult to tell without having a mechanic examine the car. However, there are several signs that it is the battery and not the starter. When attempting a jump start, both my car lights and engine won't turn on. I can hear the engine crank, but my vehicle won't start. I recently had to jump start my car, and now a few days (or months) later, my car is not starting again.
How do I maintain my car battery?
If you want to prolong the life of your Volkswagen battery, you should have it regularly serviced at a car battery shop in Phoenix that knows your car inside and out: Camelback Volkswagen. During battery service, our mechanics will clean your battery terminals and other areas where corrosion develops. Plus, they'll apply a protectant to the battery and check its charge.
Additionally, if you ever notice issues like a car battery that looks bloated, you should have your car looked at immediately.
VW Car Batteries for Sale Near Me
Looking for deals on car batteries in Phoenix? We offer parts for all Volkswagen models, so whether you need a VW Golf, Beetle or Jetta battery, we can get you what you're looking for and install it in no time flat!