For high-quality care, bring your Volkswagen to our Phoenix-area dealership! Not only will we provide you with excellent service, but we'll also help you feel confident in knowing that our factory-trained technicians took great care of your vehicle.
To save you money, we also offer a slew of service specials on things like wheel alignments, oil changes and brake repair. This is just another way for us to help our customers take care of their vehicles. We don't just service new and used Volkswagen vehicles either, our team is also skilled at working on various other makes and models.
Oil Changes Help Keep Vehicles Running Smoothly
Getting routine oil changes are absolutely critical when it comes to keeping your car on the road. It keeps engine components working smoothly together by providing them with the proper lubrication they need. Plus, because engines can get very hot, oil helps draw heat away from the combustion chamber, keeping them cooler. Finally, it helps keep varnishes and carbon from accumulating in the motor.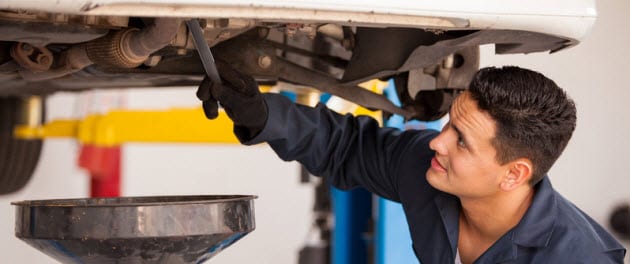 How Often Should Oil Be Changed?
Most car experts recommend changing engine oil every 3,000 miles. However, this greatly depends on where and how you drive. If you do most of your driving in heavy traffic, you'll want to get oil changes more frequently, and this is also true if you drive in dusty environments like Phoenix.
If you're unsure about when you should get your oil changed, contact one of our service advisors and they'll be happy to create a scheduled maintenance plan for all of your car services. We also offer various low-cost service plans that will cover your new Volkswagen whenever it needs servicing.
Schedule Service
Scheduling service at Camelback VW is easy. Our large staff of service techs and our state-of-the-art service center help us get vehicles serviced in a very timely manner. We also have an online appointment form that helps us get to know about you and your car before your visit, and it ultimately helps our clients save time. We are looking forward to serving you soon!