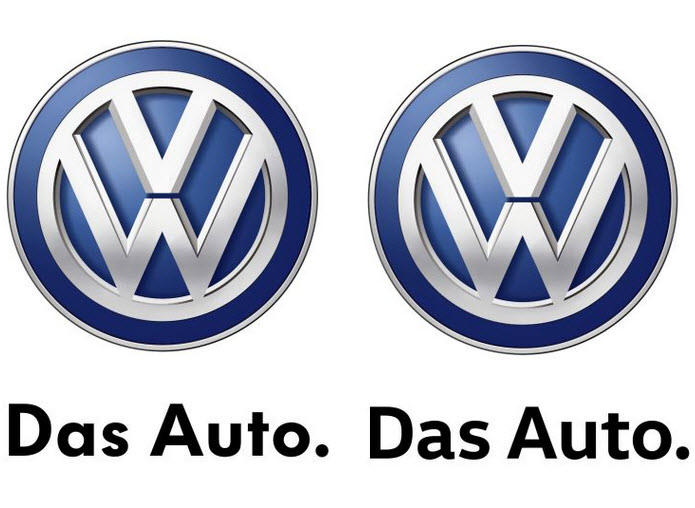 If you're a typography enthusiast, you may have heard that Volkswagen recently unveiled a new typeface for its Das Auto logo. The previous font, a version of Futura known as VW Utopia (and VW Headline), has had a very long career. It was first featured in a 1960s ad created by the advertising agency Doyle Dane Bernbach (DDB). Now Volkswagen has introduced a new font that it says is "more contemporary, less geometric, and features dynamic contrast."
The new font, Volkswagen Text (or VW Head), is also said to be "inspired by VW's distinctive vehicle design," which may be alluding to the restyled Golf and Beetle. The new font was developed by MetaDesign and features a clean, perhaps more readable look than the preceding typeface. Check out the graphic below to see how the new and old fonts appear in mockup advertisements.
VW marketing chief Xavier Chardon has stated that the latest font will be included on the automaker's advertisements and its cars, on areas like the infotainment system, center stack and dashboard for example. There's no word on when this will happen, but likely you'll see it soon on vehicle models at Camelback VW. Let us know what you think of the new typeface on our Facebook page. Do you love it or will you miss the former font? Tell us your opinion!